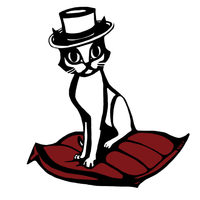 The Chäslager in Stans is the home to Pillow Song.


Pillow Song is a community for lovers of the arts to come together and appreciate or present great works in the finest of settings for everyone involved. Pillow Song is founded by musicians Rene Coal Burrell (CH) and Sarah Bowman (US), who care deeply about the creative output of hard working artists and their fans. Our mission is to provide the ultimate performance space and experience by improving upon the areas where traditional venues might instead promote a separation between the act and the witness. As long time touring artists, we understand what makes an intimate performance great, what makes an event space inviting and inspiring, and what builds a dedicated fan base. Our vision is to connect people from all walks of life through the impact of great art, to make this connection happen here at the Chäslager in Stans, and to spread this connectivity far and wide online. Our vision is also to be an important component of the personality of Stans Kultur, and to invite the world into this well-kept secret of a town.


Secondly, Pillow Song is the creative home for songwriters Sarah Bowman & Rene Coal Burrell. The pulse of their many projects is inspired by the Pillow Song setting, a very unique musical 'living room' where all are welcome to promote comfort and peace through music. Our motto is 'Bequem mit Musik.' Pillow Song events are open to all music lovers as a way to share and experience music in its purest, most honest form.  Songwriters and artists from Switzerland and abroad congregate here and make magic happen. Likewise, when Sarah and Rene hit the road, they take the message of Stans Kultur with them wherever they go.